Over the next few days I am back to randomly picking out some articles -- hopefully, they are interesting to you, my wonderful readers.
From what I've been told, Charles Gehringer -- who graduated from Fowlerville high school and played for the Detroit Tigers -- rarely came back to Fowlerville once he left for the pros. He made his home in the Detroit area.
But in 1928, he was back to the village for his sister's wedding. Following is the wedding announcement published in the local newspaper:
When I read the announcement, I noticed the term "picture hat" and was curious what that might have looked like, so, of course, I headed to google. On a website devoted to the 1920s styles, I found these 1927 headwear fashions.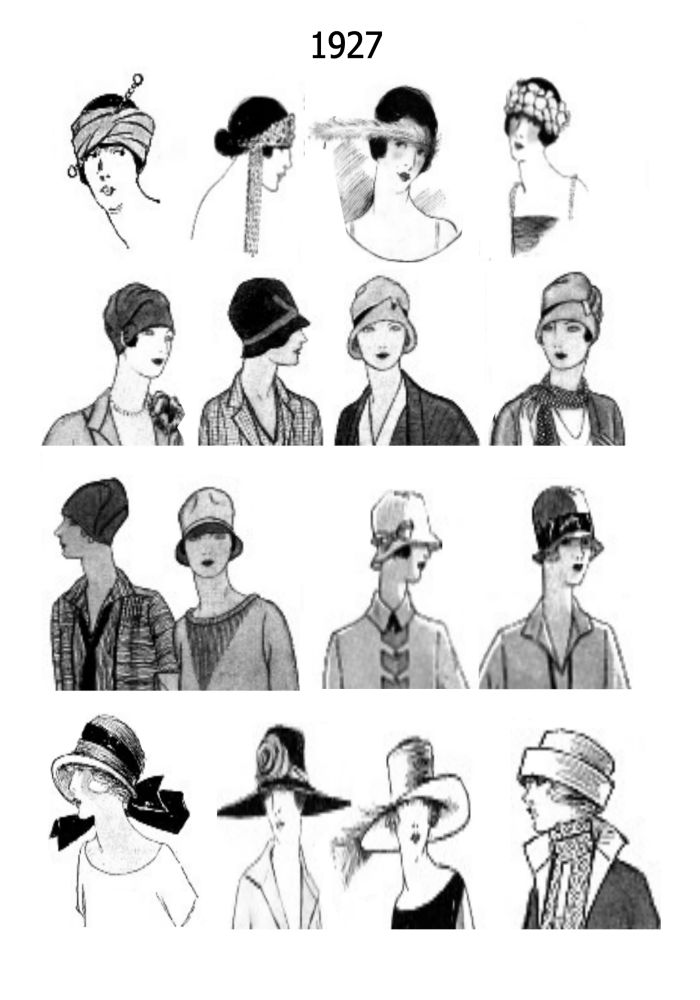 At some point in the future, I will post a series of articles about Charles Gehringer as I found them in the local newspaper. As you will see, he bounced from farm teams to pro teams and eventually ended up in management.